Ryzen 9 7950X and 7950X3D are powerhouse CPUs that shine with the right RAM and a powerful GPU. Sure AMD has dropped support for DDR4 memory with these CPUs but their support for fast DDR5 RAM is a big deal, pushing performance even further. This blend of powerful Chips and fast Memory makes for a smooth ride, especially when paired with a high-end GPU like RTX 4090, whether you are gaming or performing heavy-duty rendering tasks.
In this post, I'll go through the best RAM options available to match the muscle of these 7000 series AMD CPUs, aiming for a PC setup that hits the sweet spot of speed and reliability with both of these Ryzen 9 CPUs.
CORSAIR VENGEANCE RGB 32GB 6000MHz CL30 DDR5 RAM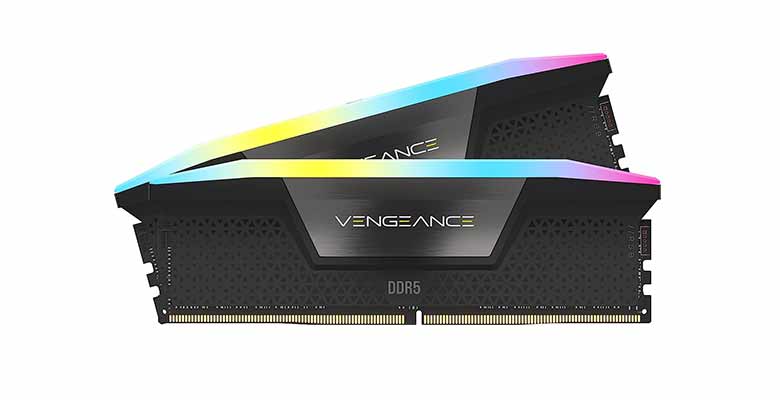 The CORSAIR VENGEANCE DDR5 RGB kit is a top-tier choice for your Ryzen 9 7590X or 7950X3D due to its optimized EXPO 6000 MT/s profile for Zen 4, and tight timings of 30-36-36-76 ensure a smooth user experience with these AMD CPUs. It is a consensus and testing proves that both of these CPUs especially the 7590X benefit from 30CL timing memory so most of the RAM kits I have recommended here are 30CL and 6000 MHz kits.
Plus, this RAM has RGB lighting, which is great for those who like a bit of a flash in their PC build. But if you prefer a simpler look or want to save some bucks, the RGB probably won't attract you.
For Me, this RAM kit hits a sweet spot in performance, making it one of the best options to push your Ryzen 9 CPUs to their limits without causing any bottlenecks. While this RAM kit seems pricey, the performance boost it provides makes it a worthwhile investment, it also isn't too expensive since other DDR5 RAMs on the market might even cost 20-30% more, offering a favorable price-to-performance value.
G.SKILL Trident Z5 Neo RGB Series 32GB 6000MT/s CL30 DDR5 RAM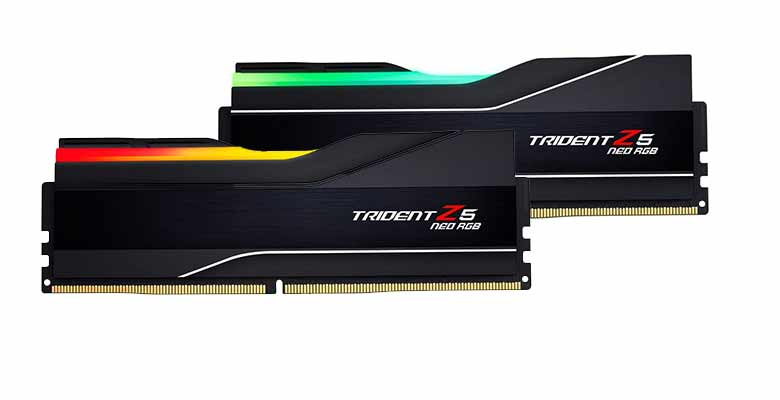 Like the Corsair Vengeance, this 32GB RAM kit isn't the cheapest on the block either, being a 6000MHz DDR5 kit, but it delivers where it counts, especially for AMD setups​. It's designed for ultra-high overclocked performance, especially supporting the AMD EXPO overclocking profiles.
The RGB lighting on this G.SKILL RAM is an appreciated addition for those who appreciate a bit of flair in their rig. The RGB not only adds a cool look but also gives you the flexibility to match the lighting with the rest of your setup. I also personally liked this more sleek heatsink design more than the Corsair Vengeance's bit aggressive design but that's just my personal preference.
There is also another variation of this same RAM without any RGB on it, so I recommend opting for a non-RGB version if RGB isn't something you are looking to add to your PC build.
While you may or may not dig the RGB look of this RAM, you'll dig the performance boost it gives your Ryzen 9 7950X CPU. The high-speed, low-latency nature of this RAM ensures that you're not just paying for the fancy lights; you're investing in a smooth, snappy experience.
XPG Lancer 6000MHz 30CL 64GB (2x32GB) DDR5 RAM kit
The XPG Lancer DDR5 6000MHz RAM is another well-rounded choice for those looking to fully utilize the performance of their Ryzen 9 7590X or 7950X3D CPUs. Especially for those who are looking for a 64GB (2×32) RAM kit. While it costs double the amount of money than the previously mentioned options from Corsair or G.Skill, it makes sense because it is double the capacity.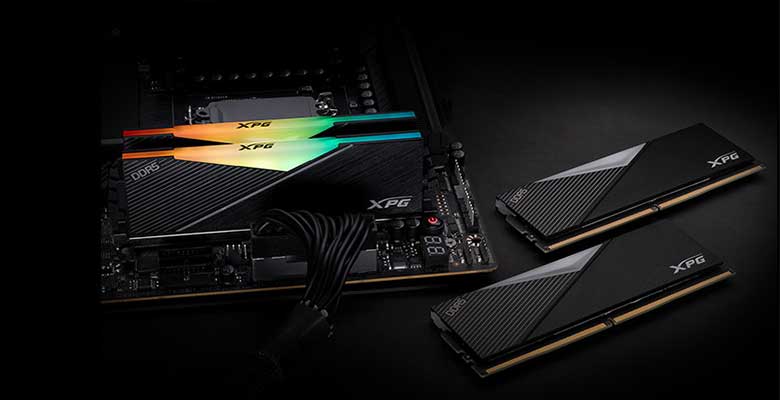 Its 6000 MT/s speed gives a good performance boost, making it a solid match for gaming or overclocking on the Ryzen 7000 series CPUs, ensuring you're not missing out on any performance gains just like the ones we talked about above. This 64GB 30CL RAM kit also comes in both RGB and non-RGB options, there are other color options available as well.
While all three RAMs I have mentioned above have fancy RGB lighting for aesthetic appeal, the XPG Lancer also offers real-time error correction and enhanced power management features which the Corsair Vengeance lacks.
I would say this DDR5 RAM is a good choice for an AMD Ryzen 7590x or 7590X3D build especially if you are going to perform tasks that need higher capacities of RAM, like 3D rendering and 4K or 8K video editing because of the 64 GB capacity, especially for this price tag.
Final Words
All three DDR5 RAM kits I recommended are solid choices to pair with Ryzen 9 7590X or 7950X3D CPUs, each of them offering a blend of aesthetics and additional features with a similar blend of high performance (give or take).
So your choice may boil down to brand preference or specific features like error correction (ECC) and power management. Regardless, investing in any of these high-speed DDR5 RAM kits will help you take advantage of the full potential of your Ryzen 9 7950X CPU for a smoother and faster user experience.