I have been very vocal about the things Apple as a company has messed up, like the headphone jack and the Type-C fiasco, also that notch thingy on iPhone X and all the latest iPhones after that, and ALSO the removal of the home button/Touch ID from their iPhones.
Okay okay, I'll stop blabbering about that now. But seriously, Apple as a company has gone down from being a company that innovated to just forcing their own bad design decisions down their customers' throats.
I can hate Apple's decisions all I want but in the past, they actually innovated, one of the key innovations was the iconic MagSafe in the chargers of Macbooks of the past (which they've removed now, IDK why they'll undo that kind of innovation).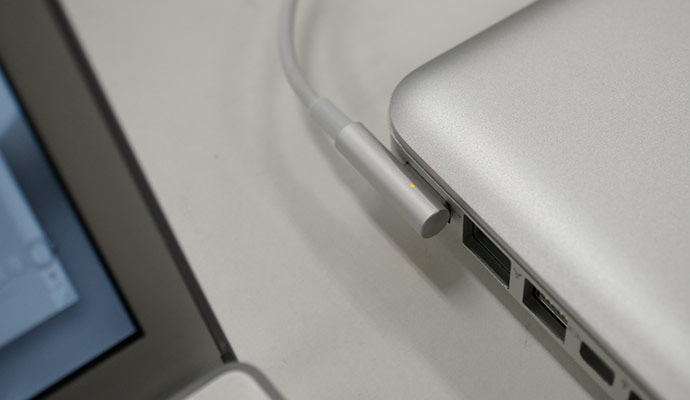 One can't deny how great of a design the MagSafe was, it also doesn't hurt that companies have started doing magnetic connector designs with all sorts of USB cables. Most relevant are Smartphone charge&sync cables be it Lightning cables with magnetic connectors or micro-USB to USB type-C cables for smartphones and USB-C PD-capable laptops.
But there is a problem, there is no standard of magnetic cables in town, no one way to do it, and every product and brand has its own design implementation.
Also, not every magnetic USB cable is made the same, some can only be used to charge phones and aren't able to transfer data through the magnetic connectors, and others are downright low-quality cables that break pretty easily.
So, we thought about sharing a List of high-quality Magnetic Charge-and-sync cables with our readers, let's get started with them in no particular order.
Smart&Cool Gen4 Magnetic Cable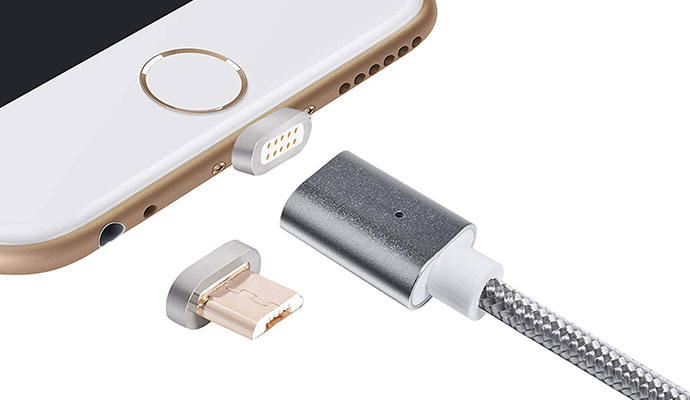 Smart&cool gen4 Magnetic cables are one of the most compatible magnetic phone charge&sync cables on the market right now. Also, it doesn't hurt that it supports two cable types, Micro-USB and Apple iPhone's Lightning connector, AND is nylon braided for guaranteed durability for a long, long time.
And both connectors come in the box so you can mix and match the connectors with magnetic cables whenever you want to suit your needs better. If you need a magnetic cable for your phone which supports Micro-USB or Apple's lightning connector, buying this one is a no-brainer.
Kaymao magnetic cable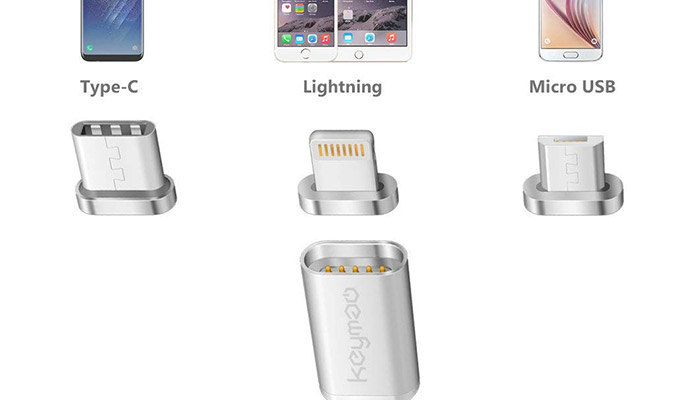 Suppose you are looking for a Magnetic Charge and sync cable which offers all 3 connector types including Type-c magnetic connector, a Micro-USB, and a Lightning Connector. In that case, this is probably a great option for you.
Kaymao's Magnetic cables come with Quick-charge 2.0 chip which means that your devices get juiced up fairly faster and the QC 2.0 chip inside the cable makes sure your device is protected against Overcharging.
Another nifty feature is a status LED on one side of the connector to tell you whether your device is charging or not. It is also nylon braided for better durability. All in all, it's a good product if you are looking to buy one.
Wsken mini2 micro magnetic cable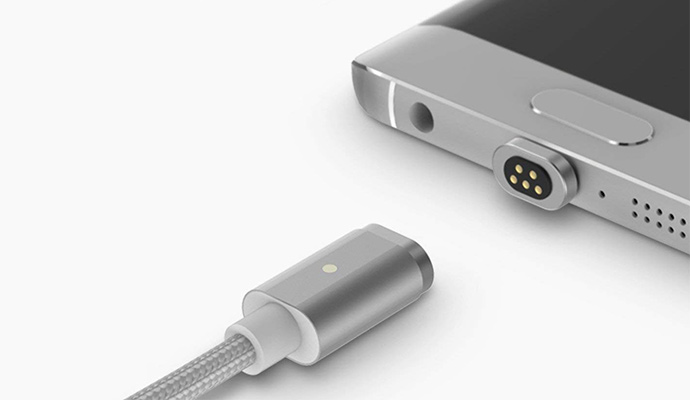 Wsken's mini2 cable offers a Micro-USB magnetic connector for all of your Android devices. If you are looking for multiple types of connectors, you aren't going to find it with this product, that's because the company claims to do one thing and do it better than being a jack of all trades.
And according to customer reviews, it seems to deliver on this promise.
This cable offers USB 2.0 data transfer speeds which mean faster data transfer between your smartphone and your desktop devices. LED connection indicator and nylon braided cable for durability make it a perfect contender for this list.
Net dot 3-pack magnetic cable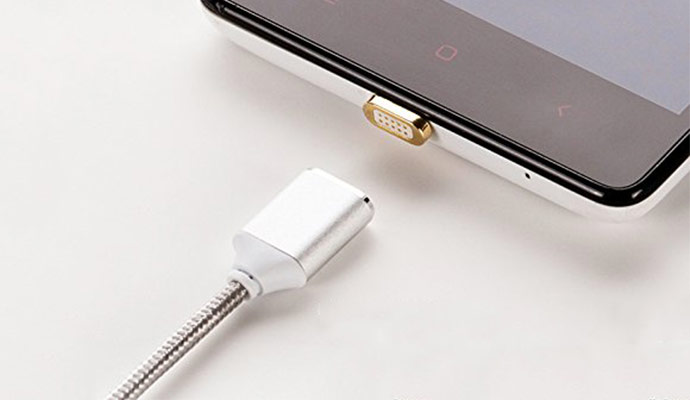 Net Dot's magnetic cable is so good that it is Amazon's choice for Magnetic charging cables, literally. But there is only one problem, it only offers a Micro-USB connector, which means you can charge or transfer data from your Android devices only.
It offers indication LED and nylon braided cable for fatigue protection, it also offers USB 2.0 speeds for data transfer which means quick data transfer among your devices. One of the best magnetic Micro-USB cables on the market if you are looking to buy one for your phone.