Although nowadays mobile phone cameras are extremely popular and commonly used, when it comes to the quality of images/videos, these phone cameras can't match the pro-quality of dedicated cameras.
Keeping that in mind, I am presenting you with a list of the Best HD camcorders of 2023. The ones that you should buy for yourself or, your loved ones. So without wasting your time, here is the list:
Top-Notch HD camcorders of 2023:
10. Canon Vixia HF G20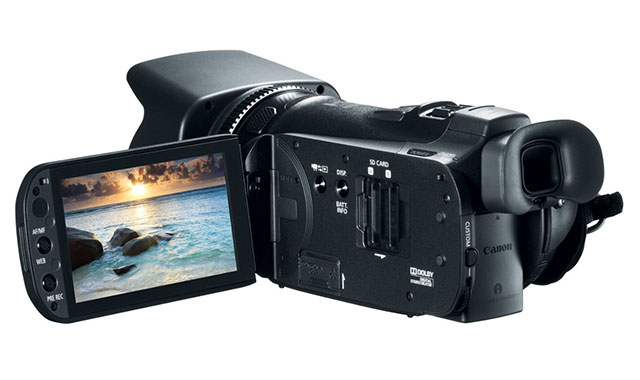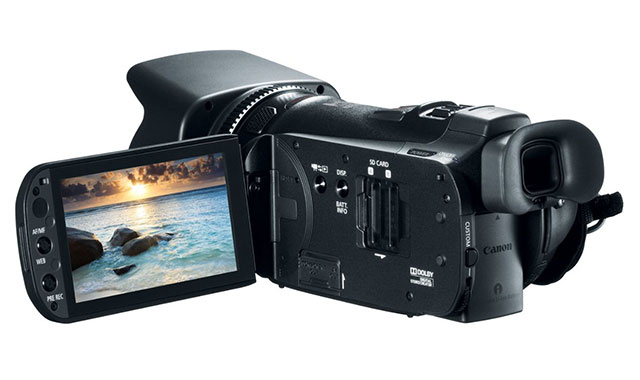 Whether you're a talented pro, a true video enthusiast (or a rich amateur), if you want to shoot beyond your expectations, Buy it. Canon Vixia is a Super-cool Camcorder on our list. It Packs Canon 10x HD lens and 8-bladed Iris to give you a perfect defocused background.
Its Canon CMOS Pro lens enhances its performance in low light. It can simultaneously use two memory cards at a time, packs 32GB internal memory, and has a 3.5" bright screen. Truthfully speaking, it is much more than a simple camcorder.
9. Samsung HMX-F90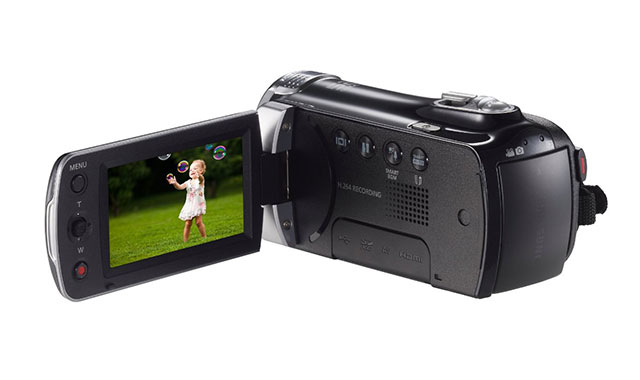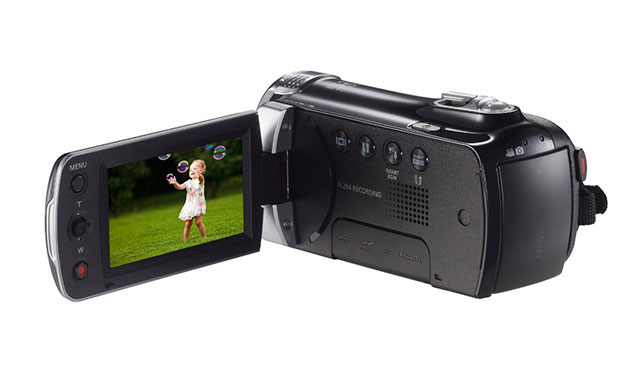 This one is a small-budget camcorder on our list. With it you can shoot clear Pictures from as far as you want with 52x optical zoom, and shoot videos at 720p, even on this resolution, it gives you 2.5 times better video quality than any other conventional camcorder at 720p.
8. Sony HDR-PJ790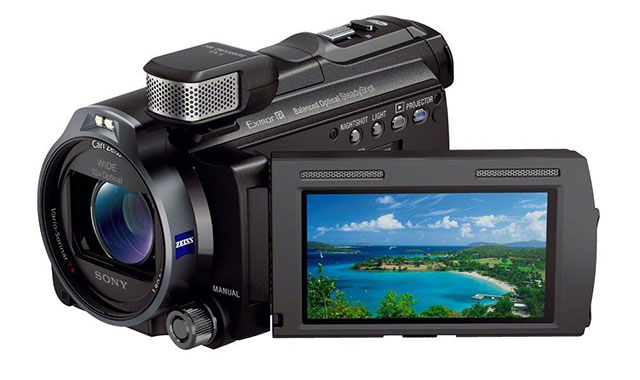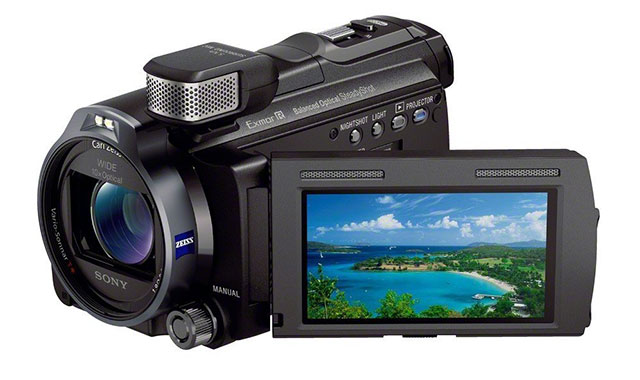 As Sony's Top-notch camcorders are always better than most, HDR-PJ790 is a fantastic camcorder, even by those great standards. Most camcorders can produce a quality image in bright light, but it's not easy to pull it off in dark light. That is where this little beast comes into the business.
Its attractive design amuses everyone who is used to traditional-style camcorders. One notable feature that it lacks is WiFi but meanwhile, it has GPS. But let's be frank, Is WiFi your priority when choosing a premium camcorder? At last, it also has a whopping 96 GB of internal memory.
7. Sony HDR-PJ275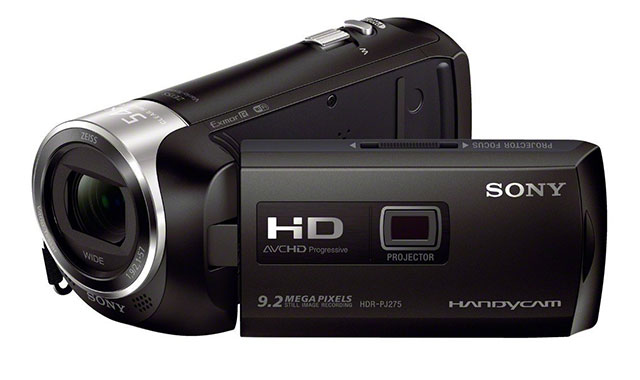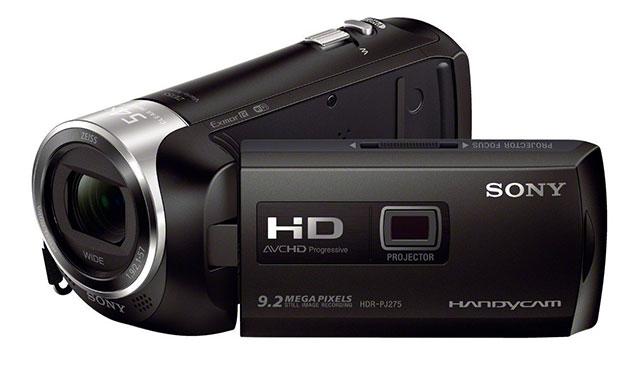 Meet this pretty good-looking basic budget camcorder. It's an entry-level camcorder. Not that it is not feature-rich, it has a 2.7 " LCD screen, 1/5.8" back-illuminated Exmor R CMOS sensor, wide-angle Carl Zeiss lens, and 8GB built-in memory.
It also has built-in WiFi and USB 2.0 capability and a Software Package (if you want to connect it to a PC). About its zooming abilities, it is capable of 27x optical, 320x Digital, and 54x clear image digital zoom. It is quite lightweight and comfortable, thanks to its Compact Design.
But besides all, its USP (Unique Selling Point) is its built-in projector. Perhaps the only negative aspects of these camcorders are the lack of filters and difficulty in focusing when objects are randomly moving. Otherwise, it is a very nicely-built product.
6. Panasonic HC-W850K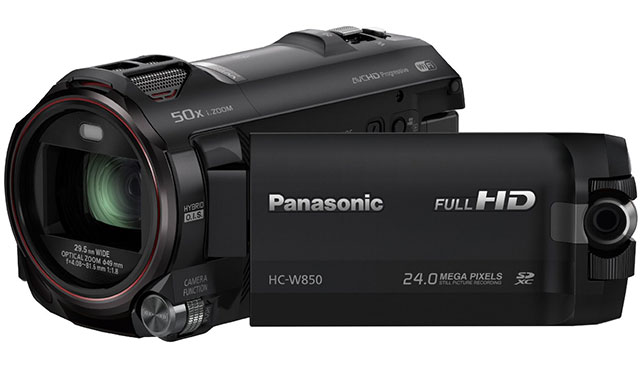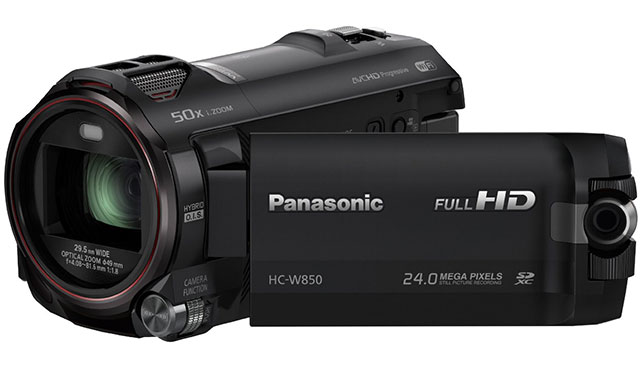 In this camcorder, Panasonic offers a new feature that no other manufacturer has provided till now. A second lens and hence they named it Twin Camera. One argument in favor of this approach is that it's necessary for shooting at different wide angles.
Other specs include a 3.5 mm jack, approx. 13 MP primary lens plus a 5.76 MP secondary one, and a mini HDMI port. Also, you can broadcast live videos through WiFi. It can shoot in iFrame/MP4 formats.
5. Sony FDR-AX100 4K Video Camera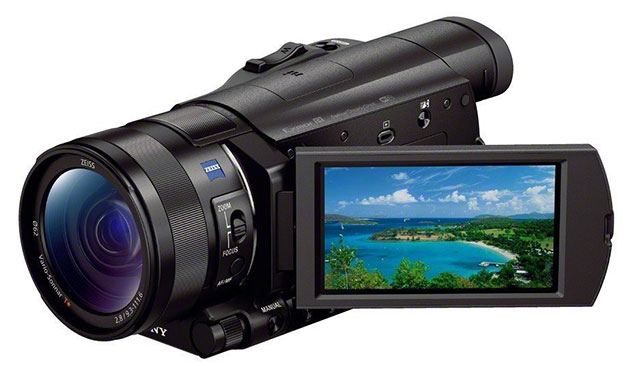 Sony FDR AX100 is a nice Ultra HD camcorder that is capable of bringing you the experience of 4K shooting. Its 1″ Exmor R CMOS sensor is almost 8 times larger than a typical camcorder's, enabling it to capture cinematic images with no background focus.
As mentioned, it can shoot videos at 4K/30p. It can also capture in different formats such as w/XAVC S, AVC HD, MP4, etc. Its price is quite high. But again, If you're a pro then you must own this ultimate video weapon in your armory.
4. Canon Vixia G30 HD Camcorder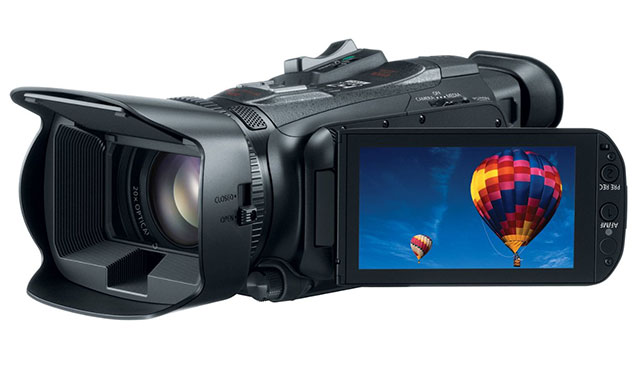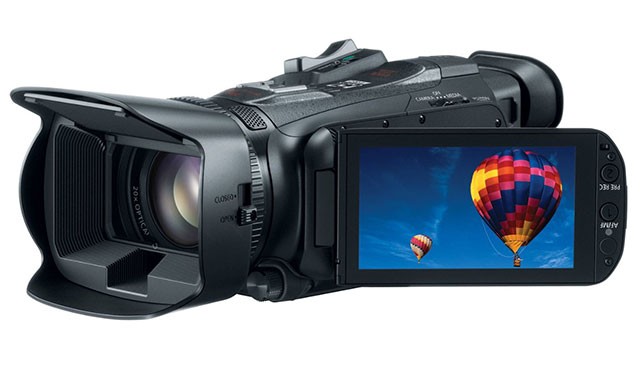 As a flagship of the Vixia series of camcorders, Canon Vixia G30 provides us with many high-tech options. These options include Canon 20x HD video lens, Canon 2.91 MP 1/2.84″ HD CMOS Pro sensor, dual SD cards slot, and much, much more.
If that didn't amuse you, then read this. It includes an 8-blade circular aperture for amazing video quality. New Dynamic Super-range OIS (Optical Image Stabilization) to virtually end the blurriness from your pics. It also has built-in WiFi and a 3.5″ OLED display.
The expensive price and bulky size is the only flaw in this otherwise perfect camcorder.
3. Panasonic Lumix DCM-GH4K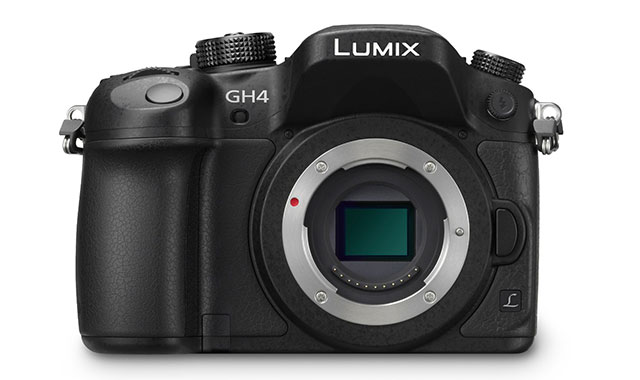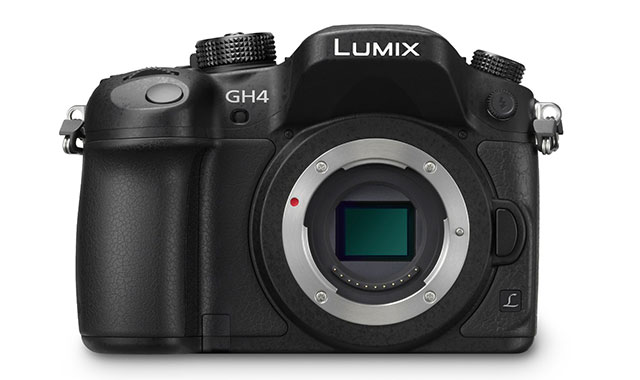 This beautiful camcorder includes a 16.05 MP resolution, a 4/3" sensor, great burst shooting, lightning-fast Auto-Focus, and tons of new features (especially for video editing). With 4k, HD at a better bit rate, and a plethora of new adjustments and tweaks, Lumix DCM is not only for newbies but also helps professionals in their work.
Its pros include Dual OLED displays, a weather-sealed body made up of Magnesium alloy, custom multi AF, silent mode, WiFi with NFC technology, and much much more. One disappointment is that its image quality is not much improved when compared to its predecessor GH3 and sluggish buffer clearing with RAW files.
2. Panasonic HC X1000E 20x Optical Zoom 4K Camcorder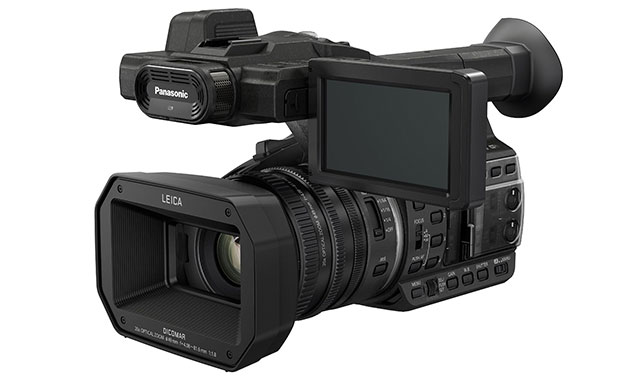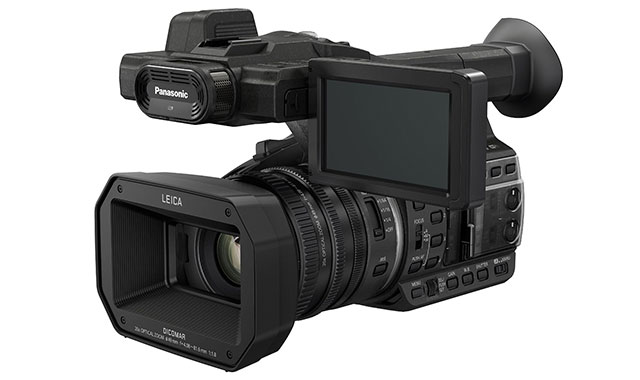 Panasonic HC-X1000E is another feature-stuffed camcorder capable of shooting in different forms like 4K, cinema 4K, full HD, etc. At different pixel rates like 60p, 50p, and 24p. By and large, its 8.3 MP CMOS R lens is its nucleus. Due to it, this camcorder is capable to achieve 20x optical zoom.
Other features include a 3.5 " LCD screen and two 64 GB SD cards. You can record stunning videos for weddings, parties, or other family events. As is the case with other camcorders, its price is quite high, but still more than $1000 less than Sony FDR-AX1.
 1. Sony FDR-AX1 – Pick for Best 4K camcorder of 2023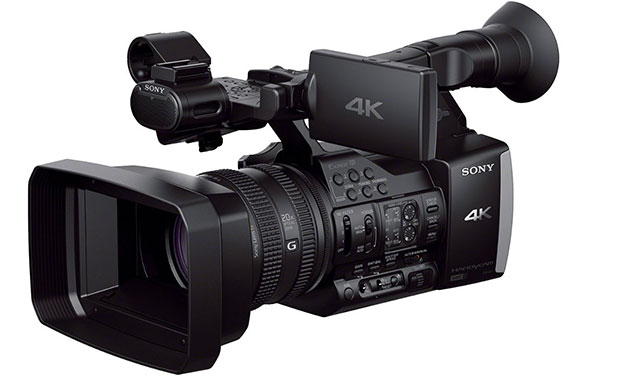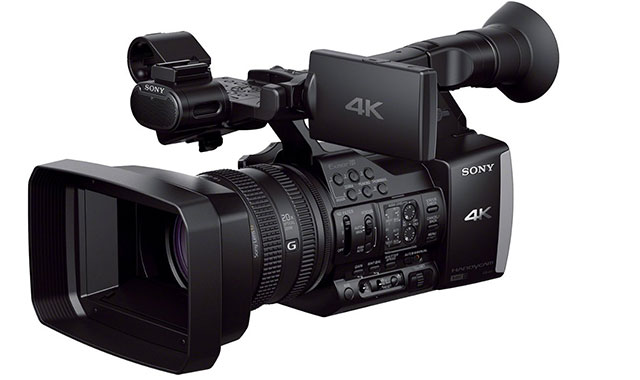 By all standards, Sony FDR-AX1 is the un-arguably the best of all the camcorders available. Coming at a bit high price though, it brings tons of features with it. The first talk about the recording, it can shoot in 4k at about 60p. Like Panasonic HC-X1000E, it also has the 1/2.3" Exmor 8.3 CMOS R image sensor, built-in microphone, and dual XLR jacks for external inputs.
Also, it is well-equipped with the all-known Sony G lens for Ultra HD and impeccable achievement of 20x Optical Zoom. At last, it has four filter settings: clear, 1/4 filter, 1/16 filter, and 1/64 filter.
Though its price is quite high if you're a professional and can afford it, you should Buy it. You'll realize that it's worth the price, by time.
Final thoughts:
It is worth your time to research the camcorder you are going to buy. We have, well done a lot of research on this topic and compiled this list which includes Best Camcorders from Cheap price point to Most Expensive ranges, you can always pick up any camera and go buy it, Good luck with that.