A While ago, a couple of new Ryzen CPUs were announced, and the benchmarks and now real-world user reviews have proven them to be the best CPUs in the consumer market. The important thing about these processors is that they still beat intel CPUs in every way possible and every single test. So naturally, enthusiasm for these CPUs was and is through the roof.
Ryzen 5 5600x has been a choice for more and more people because it hits the sweet spot because of its offerings in this price range without even overclocking it and we are so very excited about it. For people who want to overclock the Ryzen 5 5600x or use it on stock settings, the choices for memory modules are going to be very different.
So in this post, we are going to recommend the best bang-for-the-buck RAM kits for Ryzen 5 5600x and also the memory kits to get the most out of an overclocked Ryzen 5600x (both for gaming and workstation use)
G.SKILL Ripjaws V Series 16GB 3600MHz DDR4 RAM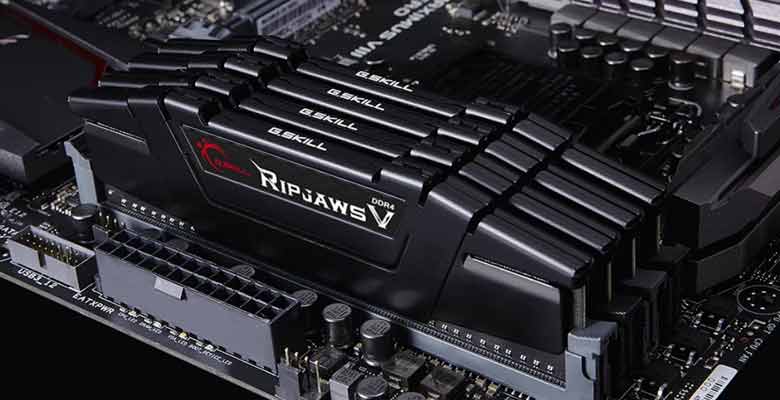 I can confidently say that the G.SKILL Ripjaws V Series 16 GB (8GBx2) kit is a fantastic choice for a Ryzen 5 5600X. This is because Ryzen 5 processors, such as the 5600X, thrive on high-speed memory to maximize their performance. The Ripjaws V DDR4 3600 is very reliable in delivering that speed, helping you unleash the full potential of the Ryzen 5 5600X.
The dual-channel configuration with 16GB of total memory provides an excellent balance of capacity and performance, ensuring your system runs smoothly during multitasking, gaming as well as demanding workloads. The Ripjaws V Series is also designed with an edgy heat-spreader, which not only adds a touch of style to your build but also ensures effective heat dissipation for sustained performance over time.
The G.SKILL brand is well-known for its quality, which means you can trust the Ripjaws V Series memory to be a reliable partner for your Ryzen 5 5600X-powered system. In conclusion, this RAM kit offers a perfect blend of speed and reliability that complements the Ryzen 5 5600X, making it the best choice for your build.
G.SKILL Trident Z Neo Series 16GB Kit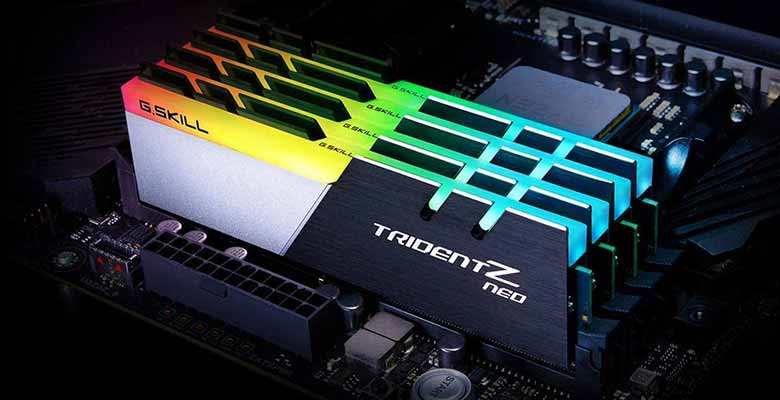 As a seasoned PC builder, I can assure you that the G.SKILL Trident Z Neo Series 16GB Kit is a top choice for a Ryzen 5 5600X-based system. The memory is specifically designed and engineered for AMD Ryzen processors, which ensures optimal performance.
As we already talked about, the 16GB capacity is perfect for smooth multitasking and resource-intensive applications, while the high-speed (3600MHz) memory unlocks the full potential of the Ryzen 5 5600X.
The Trident Z Neo Series features a sleek design with customizable RGB lighting, allowing you to personalize your build (if you are a fan of RB, honestly though, who isn't?). The heat spreaders effectively dissipate heat for stable performance during extended use.
The long and short of it is that the G.SKILL Trident Z Neo Series 16GB Kit is an ideal choice especially for a gaming-oriented Ryzen 5 5600X system, offering a perfect blend of performance, aesthetics, and reliability for your New Build.
Corsair Vengeance LPX 16GB (2x8GB) DDR4 3200MHz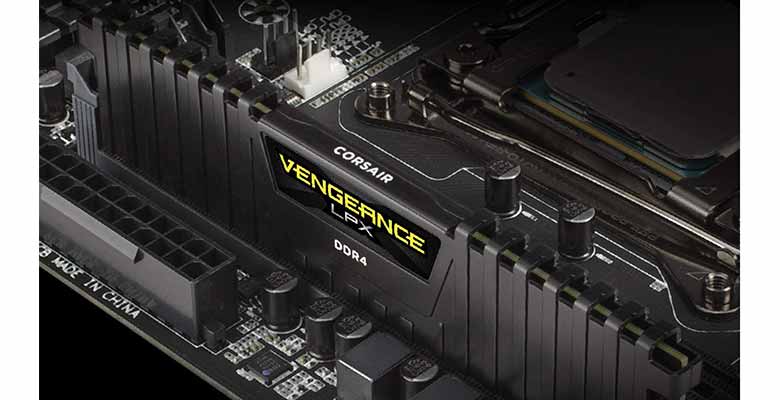 I'd say that the Corsair Vengeance LPX 16GB 3200MHz memory is still a good option to consider for your Ryzen 5 5600X system. While it's true that higher memory speeds (like 3600MHz) can help squeeze out more performance from Ryzen processors, a 3200MHz kit will still offer solid performance at a potentially more budget-friendly price.
The low-profile heat spreaders make it an excellent choice for builds with limited space (a smaller case for example) or for those who prefer a more subtle appearance. The 16GB capacity is enough to ensure smooth multitasking and handle demanding applications and even gaming with ease.
In my opinion, if you're looking for a reliable, cost-effective memory option that still offers good performance, the Corsair Vengeance LPX 16GB 3200MHz memory is certainly worth considering for your Ryzen 5 5600X build.
Just remember that slightly higher memory speeds can provide a better performance, especially with Ryzen processors but it's not leaps and bounds better if you aren't going to utilize it. I'd highly recommend Corsair Vengeance LPX memory if you are building a PC on a bit tighter budget and don't have money to shell out for higher-speed RAM or you don't have a very extreme workload use case.
Conclusion
So to conclude, selecting the right RAM for your Ryzen 5 5600X is essential to unlocking the full potential of your build. While it is true that options such as the G.SKILL Trident Z Neo Series and Corsair Vengeance LPX both provide reliability, compatibility, and solid performance, I feel like it is also equally important to consider things like required capacity, and your budget to make the most informed decision.
Remember, faster memory speeds, like 3600MHz, can help you get the most out of your Ryzen processor, but a 3200MHz kit can still be a great choice if you're on a tighter budget.