When Apple announced the AirTag, I immediately wondered if it could double as a pet tracker. Imagine having the ability to track your pet's movements, ensuring their safety, and gaining peace of mind.
In this blog post, I'll share my hands-on experience using the AirTag to keep tabs on my cat, offering insights for fellow pet owners exploring similar options. Let me start with a quick introduction to Apple AirTags for those who are unaware of it.
What is an Airtag?
Airtags are tiny coin-sized trackers by Apple and are a part of Apple's ecosystem designed to help users track their Personal belongings. With precision tracking, unique U1 chips, and integration with Apple's 'Find My' network, Airtags have quickly become an obvious choice for people to track their belongings.
Primary Benefits for Pet Owners
For pet owners like myself, the Airtag offers a sense of security. Its precise location features can pinpoint my cat even if she decides to go on a midnight adventure. Moreover, the vast 'Find My' network, comprising millions of Apple devices, can help locate a lost pet even in areas without a direct Bluetooth connection with the owner's iPhone with the AirTag.
Potential Challenges of using AirTags to Track Pets
While the Airtag boasts impressive features, there are considerations for pet use. pets chew on everything so that's a potential challenge to think about so the AirTag doesn't become a choking hazard for your Dog or cat. I personally use this AirTag collar from Amazon for my Cat and it has been pretty good. Additionally, like all devices, Airtags are not immune to occasional glitches.
Why Should You Consider Apple Airtags for Tracking Your Pet?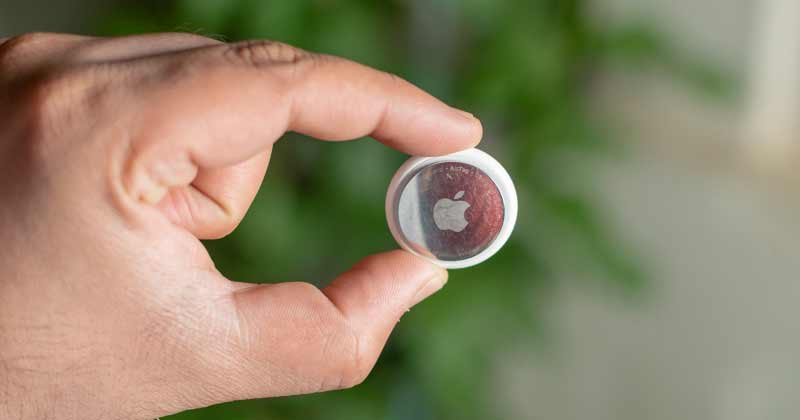 Advantages of Apple's Ecosystem
Beyond just the 'Find My' network, Airtags have a feature-rich offering. Proximity alerts notify you if your pet goes out of range, and the "Lost Mode" can inform others about your missing pet.
Traditional Pet Trackers vs. Airtags
While dedicated pet trackers are tailored for tracking pets, they often come with monthly subscription fees. AirTags, on the other hand, have no such recurring costs. However, their lifespan is tied to the replaceable battery, typically lasting about a year.
Steps to Set Up and Use An AirTag to Track Your Pet
Pairing with 'Find My' App: Turn on your iPhone's Bluetooth, bring the Airtag close, and follow the on-screen instructions to name and register it. AirTag will make a sound when it is paired to your iPhone.
Attaching an AirTag to Your Pet: While there are many third-party accessories available for AirTags, it's essential to choose a comfortable and safe collar attachment, specially designed for pets so it doesn't end up as a choking hazard.
Customizing Your Airtag Experience
Apple allows you to set safety alerts for when your pet goes beyond a defined boundary. Additionally, you can set up "Lost Mode" which notifies you once your pet is found by someone with an Apple device. Make sure to tailor these settings according to your pet's habits and your preferences.
Using AirTags to Track Cats vs. Dogs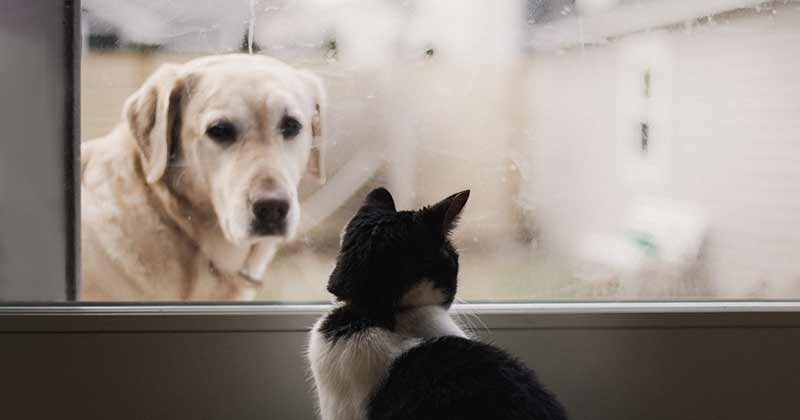 While both cats and dogs are curious creatures, dogs mostly play in clear spaces whereas my cat often hides in nooks and takes unexpected paths. The device works for both, but understanding their unique behaviors made tracking more insightful. Dogs might require a more robust attachment given their energetic nature, whereas cats may prefer something lightweight.
Ensuring Pet Safety and Well-being
Never compromise on your pet's comfort with technology. Make sure the Airtag isn't causing any discomfort or stress for your dog or cat. Regularly check the AirTag attachment point for any signs of irritation or discomfort. Also, keep the Airtag out of reach when not in use; it's not a toy for your pet and shouldn't become one.
Conclusion
Using the Apple AirTag has been a game-changer for me as a cat owner. It's more than just a gadget; it's a tool that helps me ensure my cat is safe. It's been a relief to know where she is, especially when she's out and about. And for any pet owner thinking about trying it out, I'd say give it a go.
Technology can be a great help, but make sure to keep your pet's safety in mind, this will help you use an AirTag in a safer way to track them.